New Kittens in the House!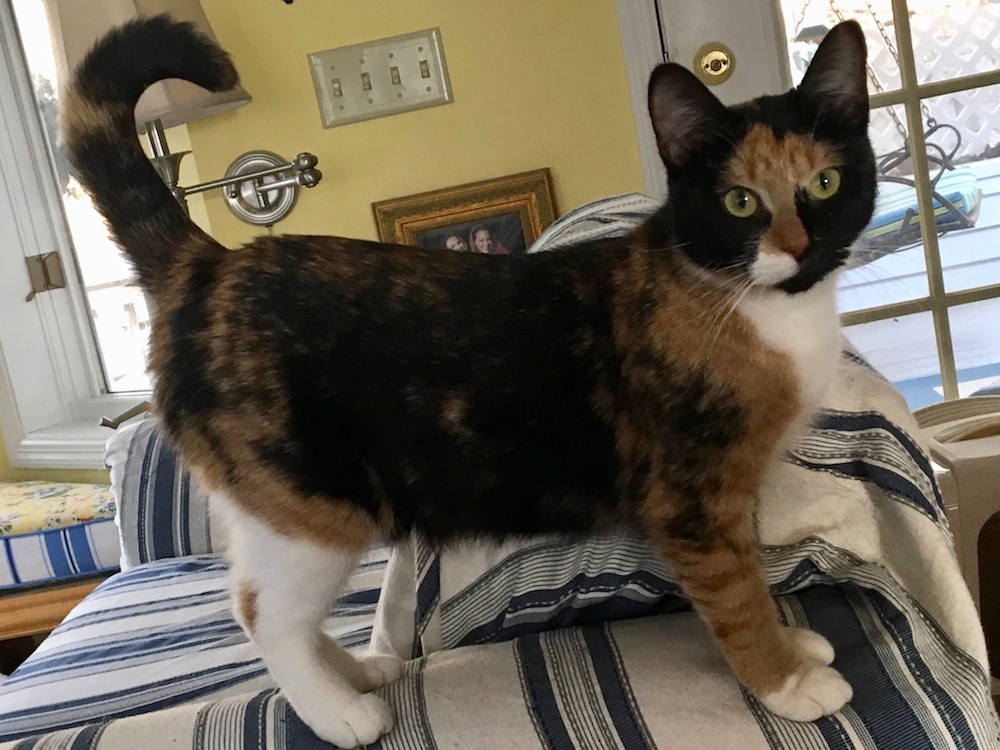 To me, there's nothing like a cat. They are sweet, cuddly, fun to watch, and my life would be incomplete without them.
We have had 17 cats over the past 35 years. When Truman, our last boy, died last month we were heartbroken. But we thought we wouldn't get more cats. Who needed the worry? The pain? The heartbreak?
Ha.
After struggling with this issue for days, I finally looked at Doug and said, "I'm supposed to live the rest of my life without cats?"
That did it. I started looking at our local Humane Society's web page for available cats.
Unfortunately, there were dozens. We visited and just got more confused. Then I saw a little orange and white girl named Ginger. I have a weakness for this coloring (Muffin and Pumpkin were my two orange sweethearts), and then I saw a calico girl who was just adorable.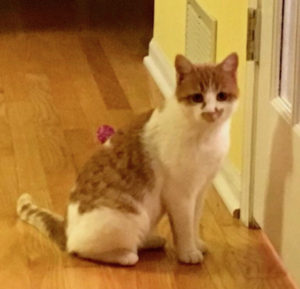 They came home Friday.
It's amazing how two tiny little creatures can transform a home. We are in love.
Of course, I had forgotten about all the challenges of kittens. We have not adopted a kitten since 1998! This was brought home by Ginger pulling electrical plugs out of sockets this morning.  Earlier today, she pulled Cupcake's plate of food to her side of the French doors! When we first brought her home she was scared and hid for 30 hours.
That's over. She is bombing all over the house.
Cupcake has been a cuddler from the start, playing and having fun and spending hours batting her toy mouse around. Her only issue is that she is afraid of the living room carpet. (Cats!)
So we are now tasked with kitten-proofing the house even more than we have! I thought this was a cat-safe house. Not.
I am so glad we decided to take the leap and take a chance. Not getting pets because you are afraid they are going to die is running away from life. I won't be that person.