Air Fryer Tips and Recipes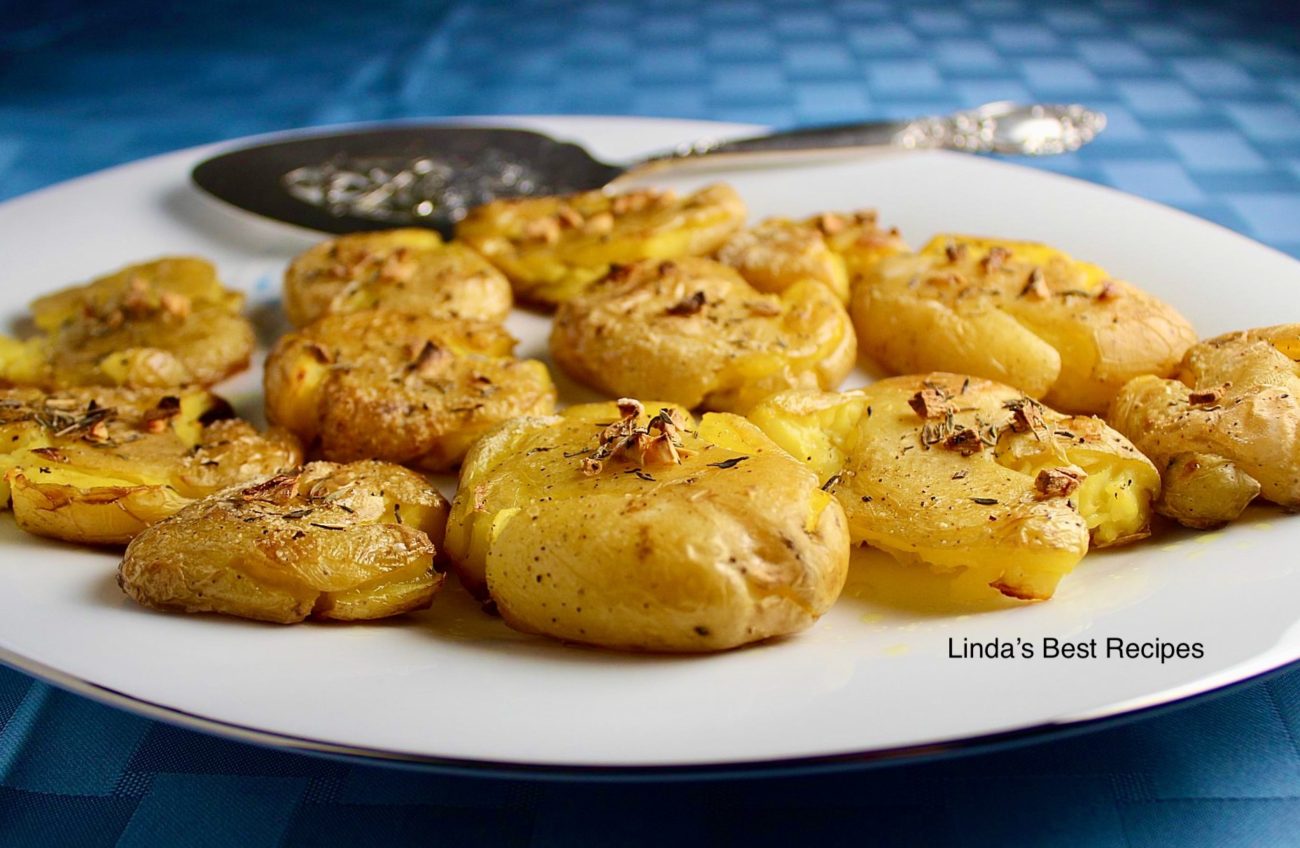 It's hard to believe that twelve years ago, almost no one knew what an air fryer was. That now iconic appliance was introduced in the U.S. in 2010 by Philips (It was invented in England in 2008). And air fryers have come a long way since then. These air fryer tips and recipes will help you get the most out of this appliance.
The traditional round air fryer that looks like R2D2 from Star Wars has been joined by toaster oven air fryers, much larger capacity air fryers, grill/air fryer combos, instant pot/air fryer combos, and toaster oven air fryers that can be used as a conventional oven. There are even double air fryers now – they have two baskets instead of one so you can cook two recipes at once!
Which is my favorite? While I love all of them, and have most of the varieties, I like the toaster oven variety best simply because you can more easily make more recipes with that version. It usually has a larger capacity; you can add more food that needs to cook in a single layer, and it's easier to add and remove food.
A toaster oven air fryer will let you bake cookies, make cakes and even make recipes like Baked Alaska and Beef Wellington and stir-fries! And no matter which type of air fryer you choose, all of those recipes will take less time to make, because food cooks faster in the air fryer.
What is an air fryer?
An air fryer is a small countertop oven that "fries" food without oil because a fan moves hot air around the food at high speed. This action "fries" food by heating the surface of each piece faster than a conventional oven can. And since frying is a dry heat cooking method (without water), food science supports this method.
However, there is a caveat. For best results, almost all air fried food does have to be coated with a tiny bit of oil for better browning and crispness. You can use an oil mister, or just coat the food with a teaspoon or two of oil and toss to coat evenly before air frying. But since regular frying requires huge quantities of oil, this amount is negligible. Just think how nice it is to not have to handle that quantity of hot oil, not to mention disposing of it!
Air fryers cook faster than conventional ovens because of the circulated hot air. If you are converting a traditional recipe to an air fryer, reduce the cooking time by 25 to 30%, and watch the food carefully the first time you make it in this appliance.
Great accessories
While you can certainly make many recipes with just the equipment that comes with your air fryer, or what you currently have in your kitchen, there are a few things that make life easier.
Plate gripper or plate lifter. This nifty utensil looks like a very wide set of tongs. You use it to hold onto the edges of cookie sheets and cake pans to lift them out of the basket-type air fryer. It will save your fingers and reduce stress!
Cake barrel. A cake barrel is a deep cake pan that has a wire handle so you can easily lift it out of the air fryer (using hot pads, of course). It's great for making casseroles using more food than can fit into smaller cake pans.
Spring loaded tongs. This utensil is essential for turning and flipping food and for removing hot pans from the air fryer.
Small metal cake pans. Most round air fryers can only hold 6-inch or 7-inch cake pans. You can turn them upside down to use as a cookie sheet.
Silicone molds. These molds, from muffin tins to egg rounds, can expand your repertoire exponentially.
Finger gloves and hot pads. For safety's sake, get some!
Springform pans. Again, small springform pans can really help you make more recipes. And the bottom can be used as a cookie sheet.
How to use an air fryer
The air fryer is so simple to use. First, when you take it out of the box, read the directions and make sure all of the parts and accessories are there. Then, clean the air fryer basket by washing it with soap and water; dry it thoroughly. Make sure you understand how your particular air fryer works. Then read some recipes, or buy a cookbook (that's mine!), and begin cooking.
The amount of food you put into the air fryer basket is crucial. The basket should not be overloaded (read your instruction booklet to find recommended amounts), and the food should be evenly distributed. Most recipes will cook in just one step, but sometimes you may need to cook foods separately in the appliance before combining everything for a final fry.
Follow directions for preheating too. Some models do not require preheating, while others do. You may need to use a foil sling, or line the basket with parchment paper to make the recipe. Or you can use a cake lifter to remove pans from the traditional round air fryers. Some recipes require a pan, either a metal cake pan or another pan such as a muffin tin; make sure they fit in your air fryer before you start!
During cooking, recipes will often ask you to shake the basket or turn or rearrange the food once or twice. This ensures even cooking. Only use a set of spring-loaded tongs for this; do not us your fingers.
What shouldn't you make in an air fryer?
There are a few foods you should not cook in an air fryer; for food safety reasons and because they won't work well.
Raw Frozen Stuffed Chicken Breasts: This product, which is sold raw and frozen, looks fully cooked but it is not. Because the breading is pre-browned, it's difficult to judge doneness. Most people don't use a food thermometer to make sure food is safe to eat, so there could be cold spots inside where bacteria survive. And there have been many Salmonella outbreaks linked to those products in the past few years.
Foods coated with liquid batter. Even though the air fryer mimics deep frying, it's not the same initially. When you put food coated with a runny batter into hot oil it immediately seizes and firms. But if you try the same thing with an air fryer, the batter will run off and make a mess. You can air fry foods with thick batters, especially those that are battered and then breaded.
Wet foods. Any wet food, especially meats that are marinated, will not brown and crisp when cooked in the air fryer. Pat them dry with a paper towel before you put them into this appliance for best results.
Start air frying!
You can make so many different types of recipes in this wonderful appliance – from cookies to cakes to casseroles and even bread, as well as the traditional frozen French fries and chicken fingers. Now that you know these air fryer tips, don't be afraid to experiment and have fun!