Best Spring Desserts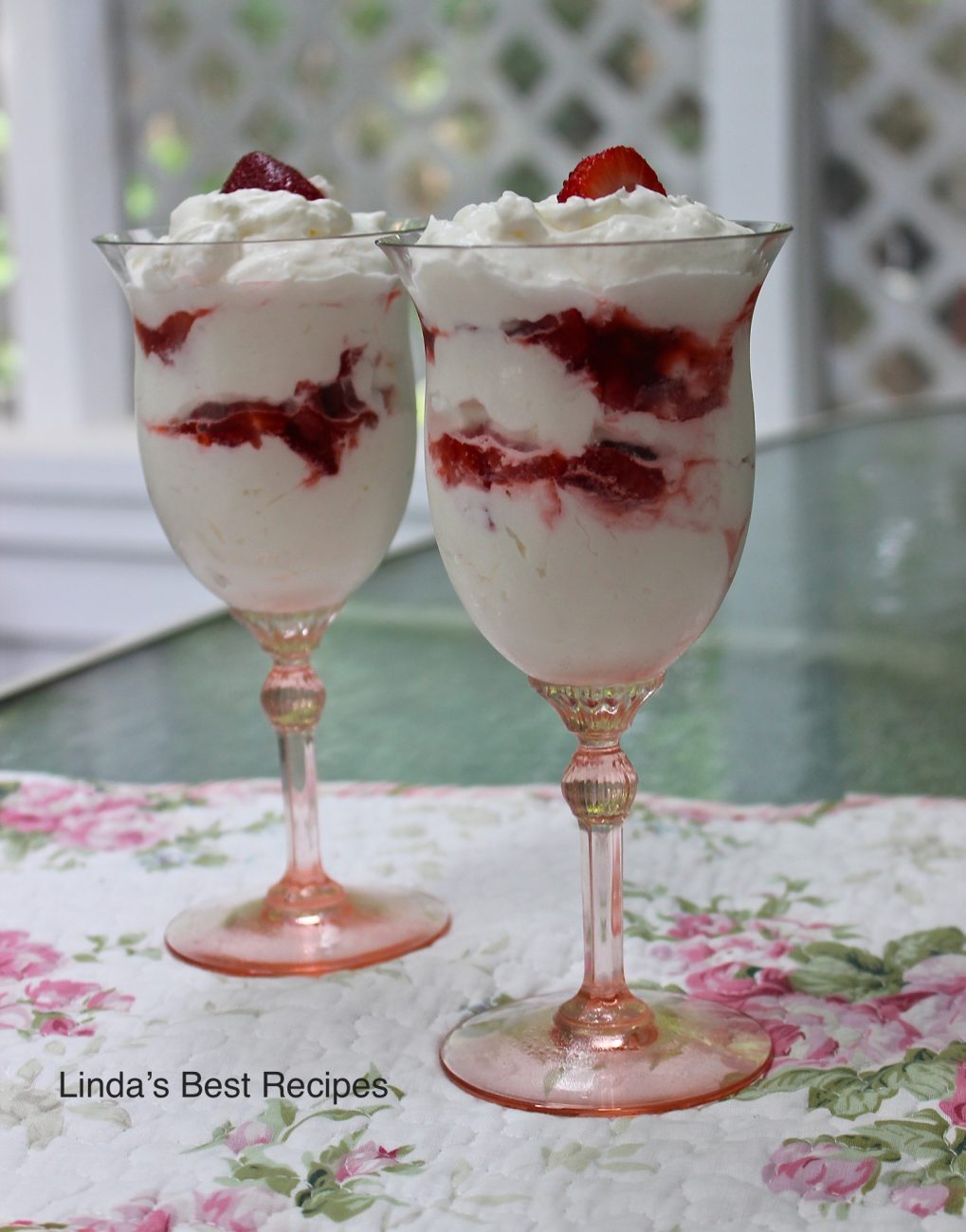 Spring is here! Well, at least the calendar says so. In the upper Midwest, the weather rarely cooperates. Most Easters, for instance, are cold and snowy, and there just aren't any buds on the trees and bushes in April. Still, you can make it feel like spring with these Best Spring Desserts.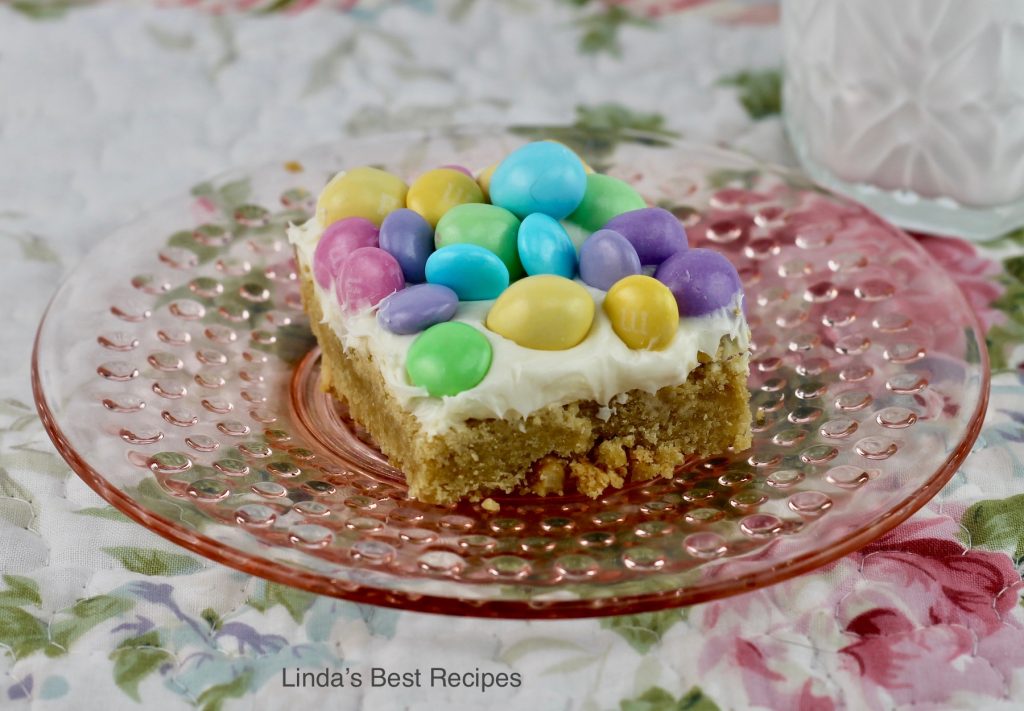 What makes a dessert springlike? Well, for me, it's the flavors, the appearance of the finished recipe, and something more ethereal – how it makes me feel. A spring recipe should be light and pretty, with the colors of the season – pink, yellow, white, and green.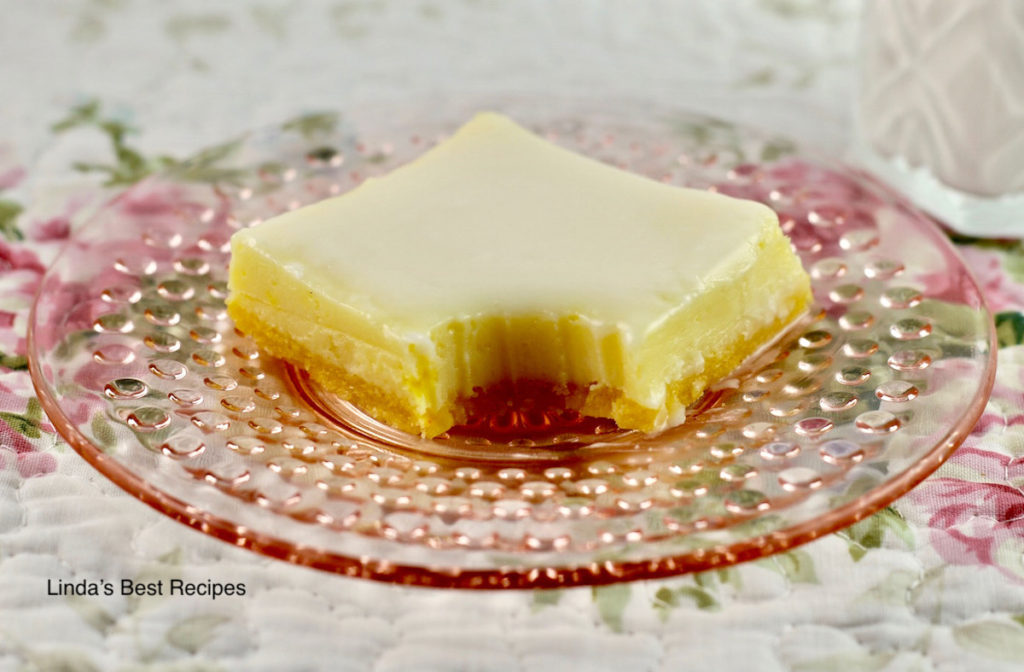 These desserts are perfect to serve any time of the year, of course, but they are a wonderful choice for Easter, for Mother's Day, or just when you're feeling down because it doesn't look like spring outside. Enjoy every bite.
Peanut Sitting-Pretties Bar Cookies
This recipe evolved from a thumbprint cookie that is wonderful, but really time consuming and fernickity to make. Use M&M candies that are colored for spring for a delicious treat.
This beautiful dessert is pink and white, with a fabulous buttery crumb crust. It's great for entertaining because you make it ahead of time, and it feeds a crowd.
Instead of Red Velvet Cake, which I don't like because of all the food coloring, make White Velvet Cake, which is rich and smooth with ground white chocolate. It's fluffy and light and wonderful.
This rich and creamy pie comes from my grandmother. She always spooned chocolate sauce over the top, but you can top it with raspberries chopped strawberries for a fabulous dessert.
If you want to impress someone, this is the cake to make. Light layers made with a whipped cream batter are separated with strawberry jam and a fluffy cream cheese frosting. It's incredibly good.
This is the best recipe of its kind. The bars are almost mousse-like, with a crunchy base. You can sprinkle them with powdered sugar or add a thin lemon glaze.
This is the perfect recipe for kids to make. It's no bake, uses just four ingredients, and is fun to put together. And it's delicious!
Start with a purchased angel food cake, some lemon curd, cream cheese, and cream and you end with a spectacular dessert that will feed 10 people.
Yes, another cheesecake. I just couldn't leave this one out because it's so fabulous. And I could eat the base and topping all by itself, in a bowl with a spoon.
If you can find good strawberries, this is a must make dessert for spring. It starts with a frozen Sara Lee poundcake, which I think is perfect, and is topped with sweet berries and whipped cream.
Finally, this recipe for Eton Mess is the perfect choice for a spring dinner. It's made ahead of time, couldn't be simpler, and tastes divine.