About This Recipe
Nothing makes me think of spring more than lemon. Lemon is one of those ingredients that improves every recipe. It makes salad dressings come alive. It adds a spark of flavor to soups. It's perfect in quick breads and cookies. And it's incredible in this indulgent recipe.
Lemon Bars is an old fashioned recipe that everyone loves. The combination of a tender crust with a mouth-puckering sweet and sour filling and a lemony glaze is the perfect treat with coffee or tea, or a great addition to a cookie tray.
Most people have had lemon bars that have a tough crust, or a weak flavor profile, or a gummy filling. This bar is perfect, and doesn't need any tweaking! The sweetened condensed milk is the secret ingredient that keeps the filling tender and velvety and, yes, creamy.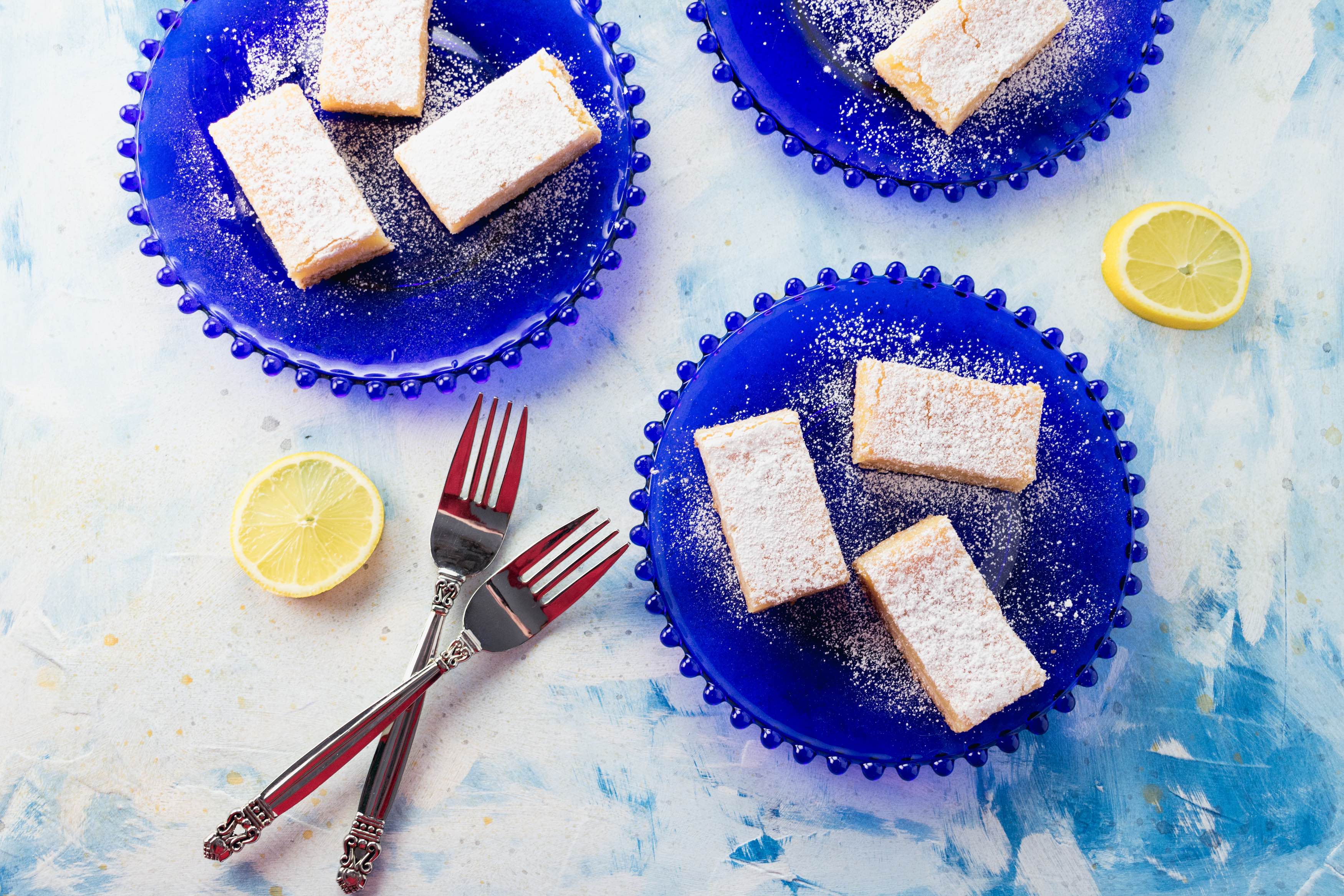 Many lemon bar recipes just don't have enough lemon flavor for my taste. And even though the rind has lots of flavor, I don't like little bits of lemon rind in my bars; they should be smooth as silk. So lots of lemon juice is my answer.
Don't try to use lemon juice from those fake plastic lemons in this recipe. It has to be the real thing; puckery, fresh, and true lemon juice.
You can make the frosting for this recipe, or just dust the cooled bars with powdered sugar. Your choice!
Enjoy making this simple and indulgent recipe. And keep thinking spring!
Steps
Preheat the oven to 350°F. Grease a 13" x 9" pan with unsalted butter and set aside.

In a large bowl, combine 2 cups flour, 1/3 cup powdered sugar, and mix well. Cut in ¾ cup butter until particles are fine. Press this mixture into the bottom of the prepared pan. Bake for 10 minutes, then remove from the oven and cool on a wire rack.

In another large bowl, combine the eggs, sweetened condensed milk, lemon juice, 2 tablespoons flour, baking powder, baking soda, and salt and beat until light.

Carefully pour the lemon mixture over the crust. Bake the bars for another 20 to 25 minutes or until the filling is just set and light golden brown around the edges. Cool completely on a wire rack.

For the frosting, combine 2 cups powdered sugar, 2 tablespoons melted butter, and 1/3 cup lemon juice in a small bowl and mix well. Pour over the bars and spread gently and carefully to coat. Let stand until the frosting is set, then cut into bars.

Or just dust with powdered sugar. Make sure you put the sugar through a sieve before you use it.