Start With Tortellini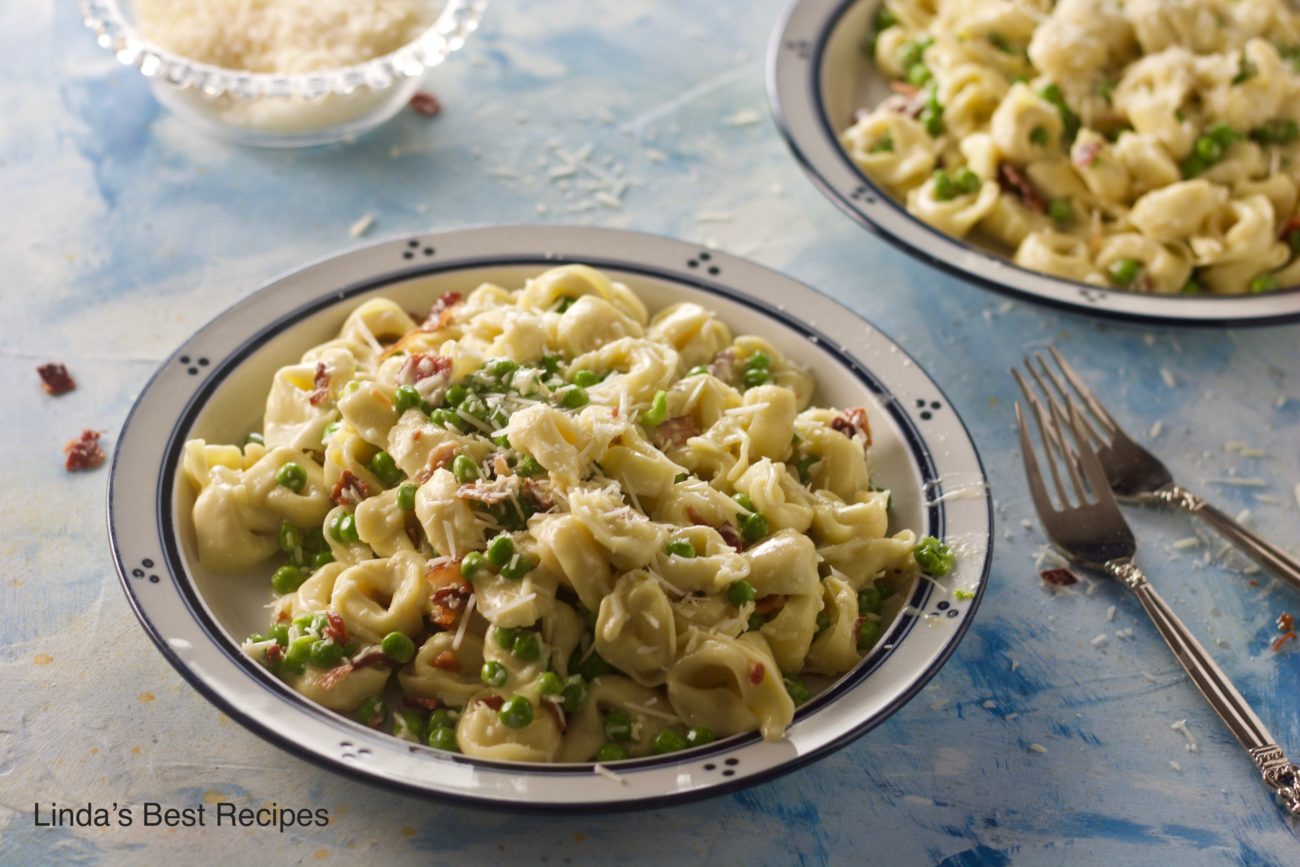 On a site that will not be named, I had a fabulous series that focused on one particular ingredient. If you had that ingredient, all you had to do was add a few more and you'd have a wonderful dinner ready in no time. So let's revive it. Start with tortellini to make fabulous and easy recipes.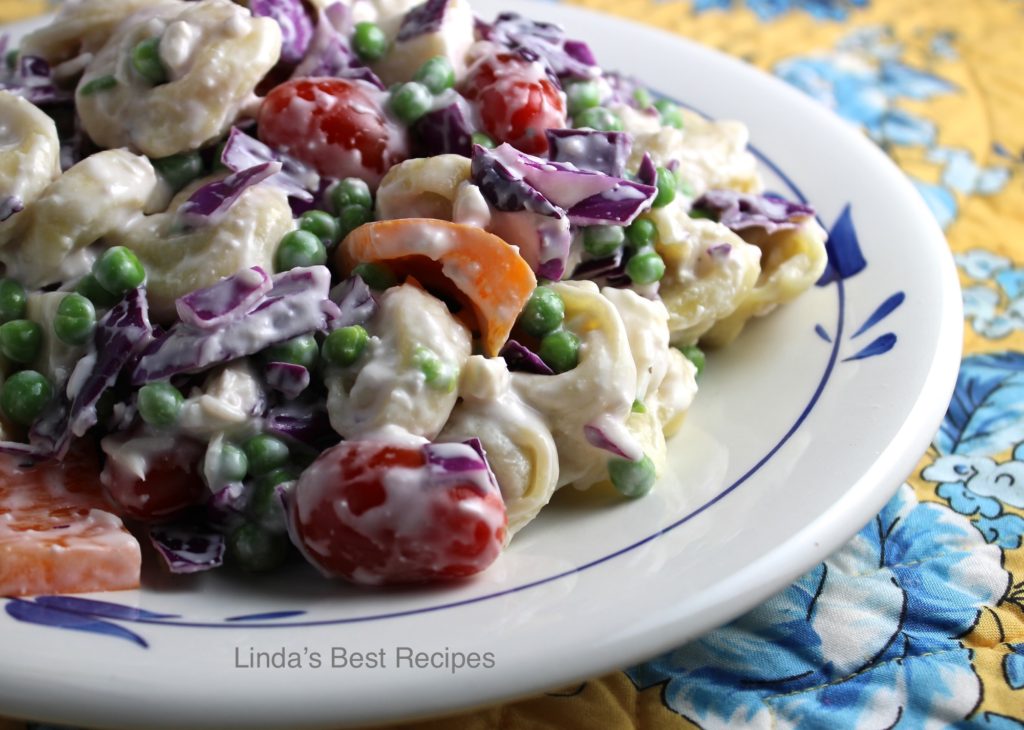 This Start With … will focus on everything from chocolate chips to shrimp. This week, tortellini is the focus.
Frozen tortellini is the type to buy. You can find many different brands. I have tried almost all of them and they are all great. I used to buy one brand until the price skyrocketed. Now I buy Rana tortellini, which is a high quality brand that is delicious and reasonably priced.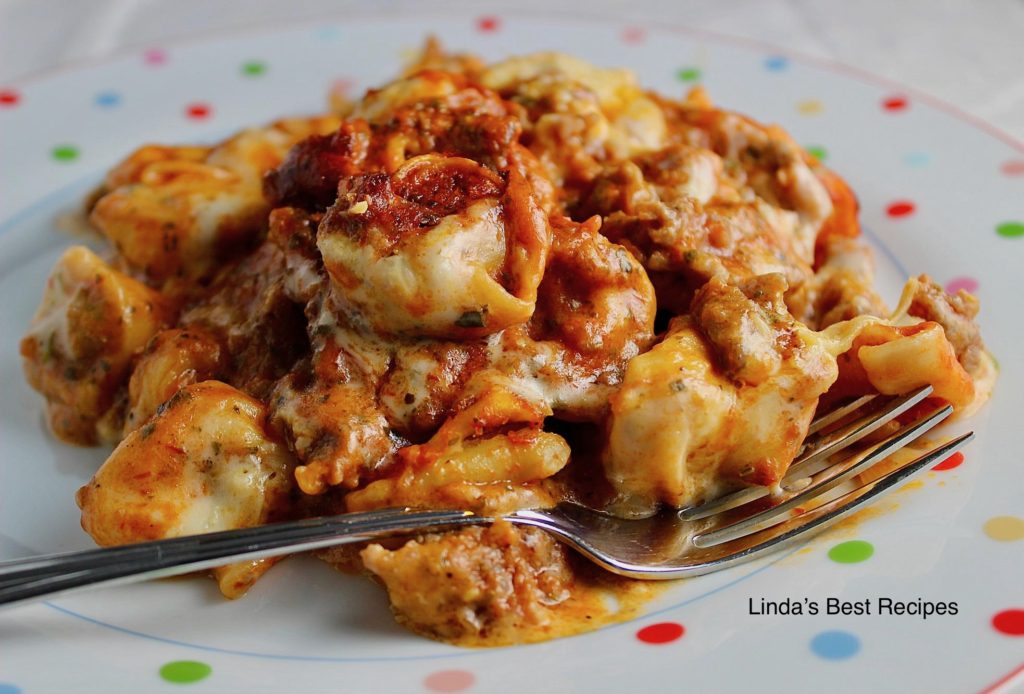 One of the best things about frozen tortellini is that you can cook it several ways. Just boil it for a few minutes, stir it into a sauce in a skillet and cook until hot, or add it to a casserole and bake it in the oven. All three ways work perfectly.
So these are my best recipes that start with tortellini. Enjoy them all year round.
Start with Tortellini
Pesto Chicken and Tortellini Skillet
This wonderful recipe cooks the tortellini in boiling water, then adds it to a skillet with veggies, tender chicken, and spicy pesto. Once the water starts boiling, you'll be eating in 30 minutes.
Cabbage Tortellini Blue Cheese Salad
I love this salad and make it once a week during the hot summer months. It started as a layered salad, but now I make it in one bowl. You can vary the veggies, cheese, and even add chicken and ham if you want. Yum.
I crave this recipe recipe often in the fall and winter. Alfredo sauce, pesto, and pasta sauce are combined with tortellini, pork sausage, onions, and garlic to make an incredibly flavored main dish. The frozen tortellini is baked in the flavorful sauce and is tender and perfect.
This vegetarian salad is so rich and delicious you won't miss the meat. Black beans are tender and creamy and the perfect complement to the pasta.
You have heard of Spaghetti Carbonara, of course. So just use tortellini in place of the spaghetti! This recipe, although not that much different from the classic, seems heartier and more filling to me. A creamy egg mixture is tossed with the hot pasta, then peas, Parmesan, and crisp bacon are added. Eat it the second it's done.
This main dish salad is bursting with fresh veggies, making it the perfect choice for a spring or summer dinner. As always, use your favorites with the tender tortellini and chicken.
One of the oldest recipes in my family, Sicilian Supper, is tweaked in this delicious recipe. A cream cheese sauce envelops the tortellini, which is layered with a rich ground beef and tomato sauce. It's pure comfort food.
Succotash is the southern recipe that combines lima beans and corn. I add tortellini, cheese, bell peppers, and cherry tomatoes to make this colorful and beautiful main dish salad.