Best Pasta Salads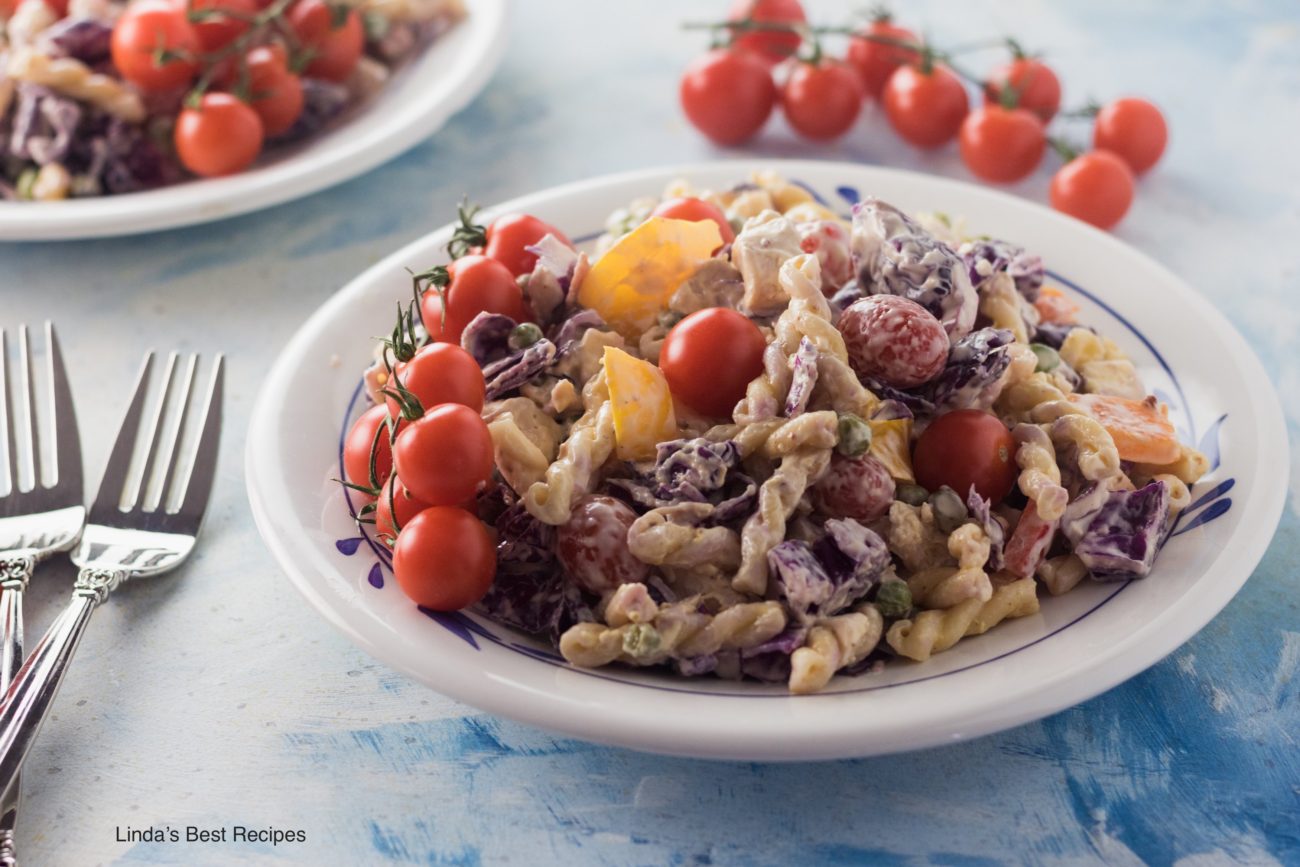 Pasta salads are the mainstay of my summer cooking. I love making a huge salad and just leaving it in the fridge. Then whenever we are hungry we just dish up a plate. That's it. No cooking for three or four days. What could be better than that, especially on a hot and steamy summer day? These best pasta salads will see you through the season.
These ten salads are delicious, easy, and so versatile. You really can't make a mistake when you make these recipes. The only thing that could go wrong is that you don't make enough dressing. I know the popular trend is to dress salads sparingly, but in pasta salads, not enough dressing means the pasta will become dry and tough as it sits in the fridge.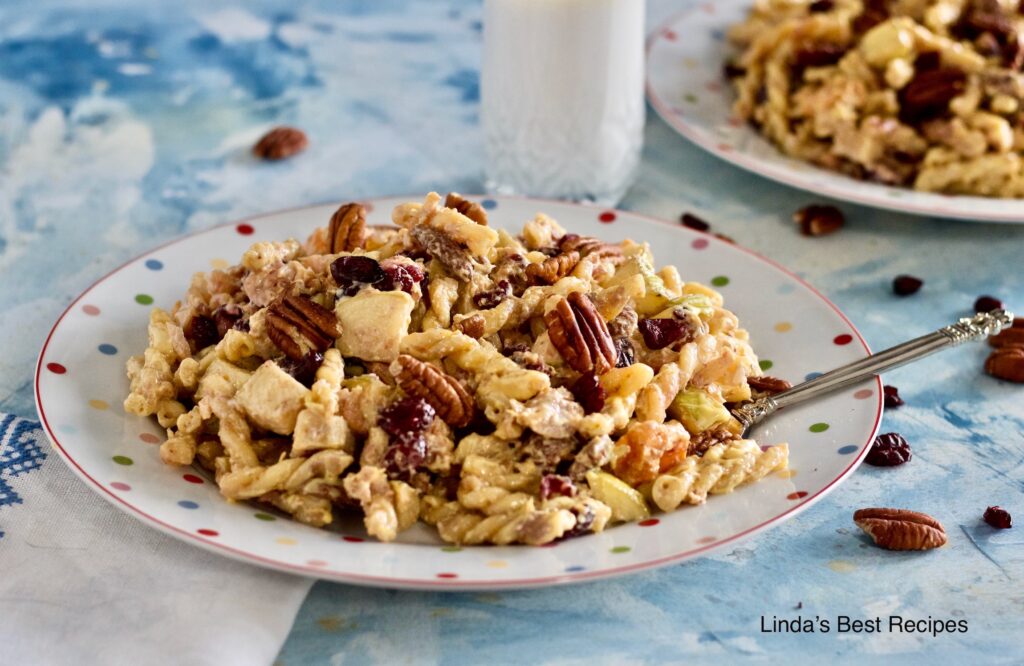 To prevent that, make a lot of dressing; in fact, make more and keep the extra in the fridge. Then you can stir in some more if the salad needs it on the second or third day.
My best tip for the best pasta salad is to add the pasta to the dressing while the pasta is still hot. That way it will absorb the dressing and its flavor and stay moist.
Feel free to change any ingredient in this recipe (as long as you have enough dressing). Switch up the meat, or leave it out. Add more veggies, more or less cheese, and even change the flavor. If you don't like mustard, leave it out and add some herbs and spices instead. Make the dressing spicier or more mild. One of the best things about these salads is that they aren't persnickety like baked goods. Have fun creating your own masterpiece.
Enjoy every bite.
Best Pasta Salads
This lovely salad pairs fresh salmon fillets with whole pecans, dried cranberries, Cheddar cheese, and tart apples in a creamy and rich salad dressing.
Everyone knows the classic recipe of broccoli salad made with bacon and dried cranberries. My version adds tender pasta to turn it into a meal.
Chicken and Pasta Salad with Cabbage
This beautiful and colorful salad has lots of veggies, including grape tomatoes, bell peppers, and red cabbage. It's hearty and delicious and good for you too.
Cabbage Tortellini Blue Cheese Salad
This recipe has been in my recipe box for a long time, for good reason. It pairs tender tortellini with cabbage, blue cheese, bacon, and veggies for a colorful and refreshing main dish.
I love this beautiful salad and I make it in the winter too, when clementines are in season. The crunchy pecans, tender chicken, and chewy pasta are sublime in the sweet orange dressing.
Mint adds such a fresh flavor to chicken salads. And it's fabulous in this gorgeous salad that adds asparagus, strawberries, and raspberries. You have to try this recipe.
I have to admit my husband improved this recipe. I used to make it with just straight pesto as the dressing, and he would add mayo to his serving. So I tried it and was immediately converted. This salad is lush.
Curried Chicken and Pineapple Salad
This recipe uses orzo, the little pasta that looks like rice, along with red grapes, celery, and chicken in a spicy curry and chutney dressing. Yum.
Salmon Bacon Salad with Ravioli
Tortellini isn't the only stuffed pasta I used in salads. Ravioli pasta combines with fresh veggies and rich salmon to make a beautiful and satisfying salad.
And finally, this salad is like a club sandwich, but as a salad. Ham is the perfect addition to a slightly spicy chicken salad that is rich with veggies, bacon, and cheese.