About This Recipe
Main dish salads are so wonderful for many reasons. First, you can make a ton of them and just eat them until they are gone. Dinner is set for a few days!
Second, you can make a salad of just about any recipe. Turn your favorite sandwich into a recipe. Make a soup a salad. That may sound weird – but think about it. Chicken noodle soup, with chicken, noodles, and veggies, would be a wonderful salad with a creamy vinaigrette salad dressing. Gazpacho makes a great salad.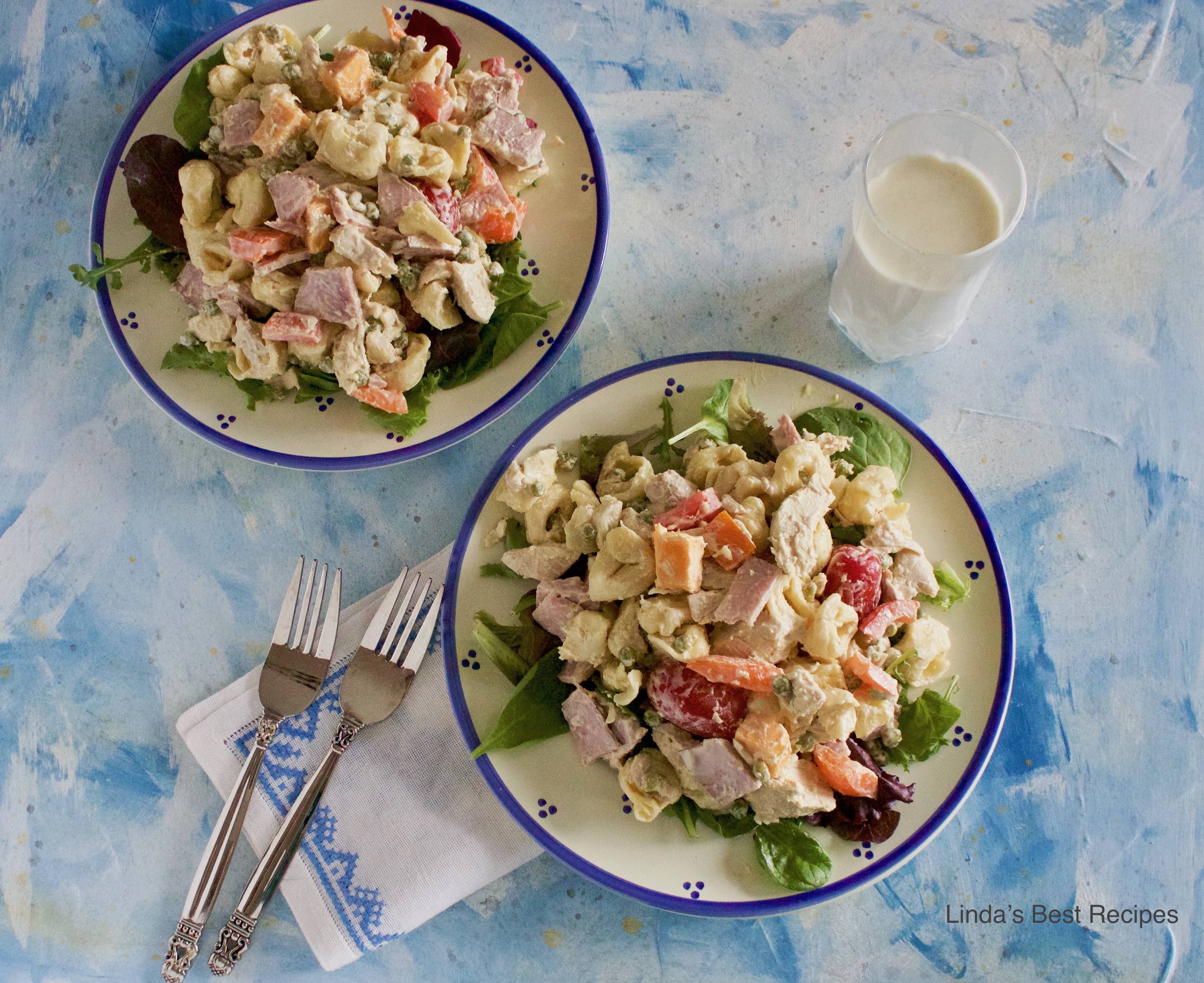 This recipe, for Chicken Club Pasta Salad is one of my favorites. It takes all of the flavors of a club sandwich and turns them into a cool salad.
Enjoy this easy salad. Use your favorite vegetables and your favorite salad dressing, mixed with some mayo if you'd like. Just one tip: write down your creations so you can reproduce it. There's not much sadder than a lost recipe.
Steps
| | |
| --- | --- |
| | Bring a large pot of salted water to a boil. Put the peas in a colander in the sink. |
| | Meanwhile, combine the mayonnaise, yogurt, mustard, and lemon juice in a large bowl and whisk to blend. |
| | Cook the pasta according to package directions until al dente. |
| | Meanwhile, add the chicken, tomatoes, peppers, bacon, and cheese to the dressing in the bowl and mix gently. |
| | When the pasta is cooked, drain it into the colander over the peas. Add both to the salad and stir to mix. |
| | Cover and chill the salad for 1-2 hours to blend flavors. |
| | To serve, stir the salad. Add the avocados and serve on lettuce. |