Christmas Cookies!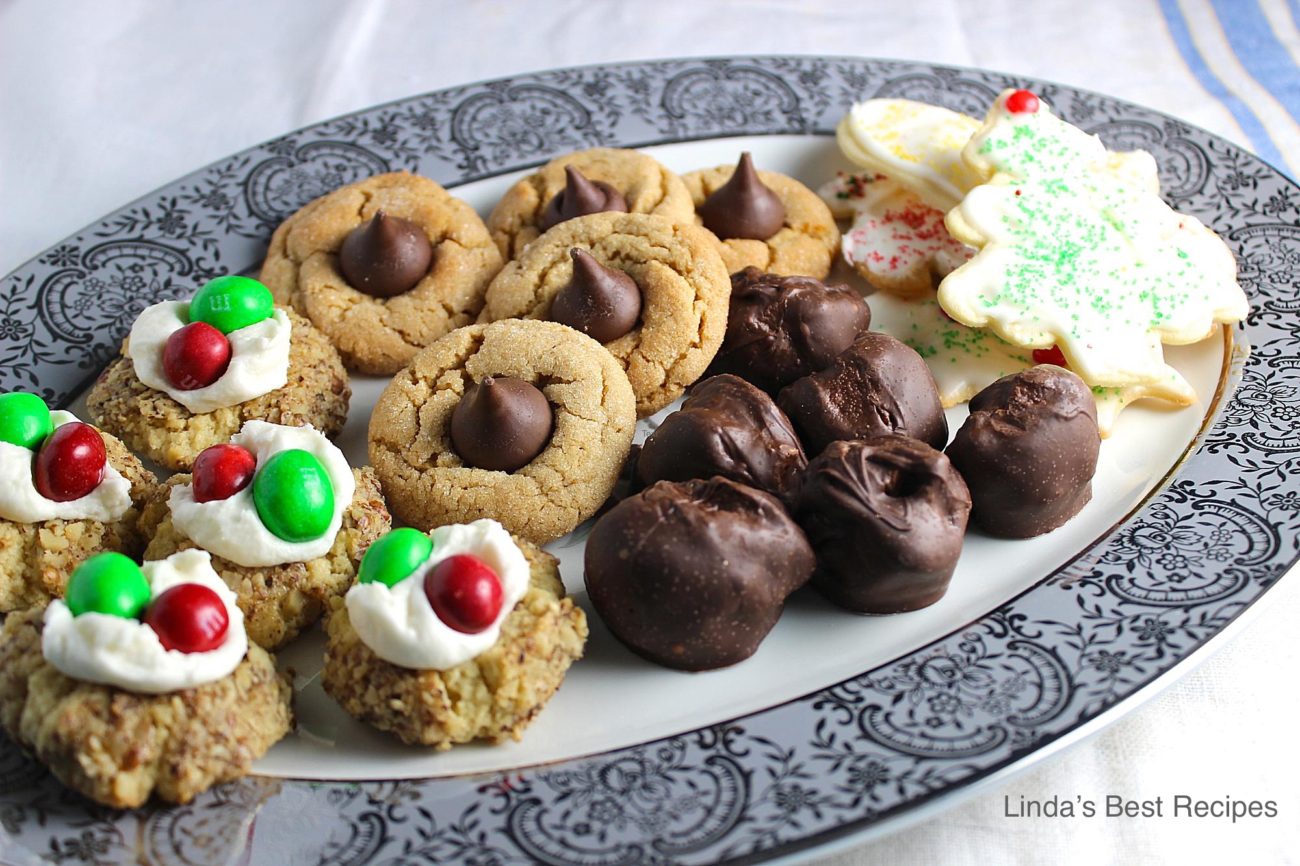 It's that time of the year! Christmas cookies are the best part of the holiday. There's no need for any other dessert for any Christmas meal: cookies are it.
Everyone has their own collection of Christmas cookies, of course. This one has been carefully curated through the years by me and my family. We always have these cookies, with no exceptions whatsoever.
Peanut Sitting-Pretties, Peanut Blossoms, Chocolate Peanut Butter Bonbons (I see a peanut theme here) and Roll Out Cookies are always on the Manu. Although I have to modify that claim, since I have turned the Peanut Sitting-Pretties and Peanut Blossoms into bar cookies. They are much easier to make that way and just as delicious. In fact, the Peanut Blossom Bar Cookies are better because they are made with peanut butter cups!
So here are the classic recipes:
Chocolate Peanut Butter Bonbons
Peanut Sitting-Pretties Bar Cookies
Roll Out Cookies. This recipe comes from Land O'Lakes, since I don't make this recipe. My sister Lisa does. And she manages to make the cookies so thin and incredibly tender at the same time. I don't know how she does it!
And here are more cookie and candy recipes I make from time to time for Christmas that are perfectly luscious:
Chocolate Peanut Butter Chewy Bars
Fudgy Layered Peanut Butter Bars
So bookmark these recipes and try something new this Christmas.