About This Recipe
If you have leftover ham and leftover scalloped potatoes, you are minutes away from another meal. Just combine them to make this fabulous recipe for Ham and Scalloped Potatoes.
You can add any leftover vegetable to this recipe too. Asparagus, green beans, peas, corn, red bell peppers, zucchini – if it's in the fridge and you think it would taste good use it!
This recipe includes a trick I use for ham. Ham is not my favorite meat – I think the texture is too soft most of the time. If you agree, here's what you do.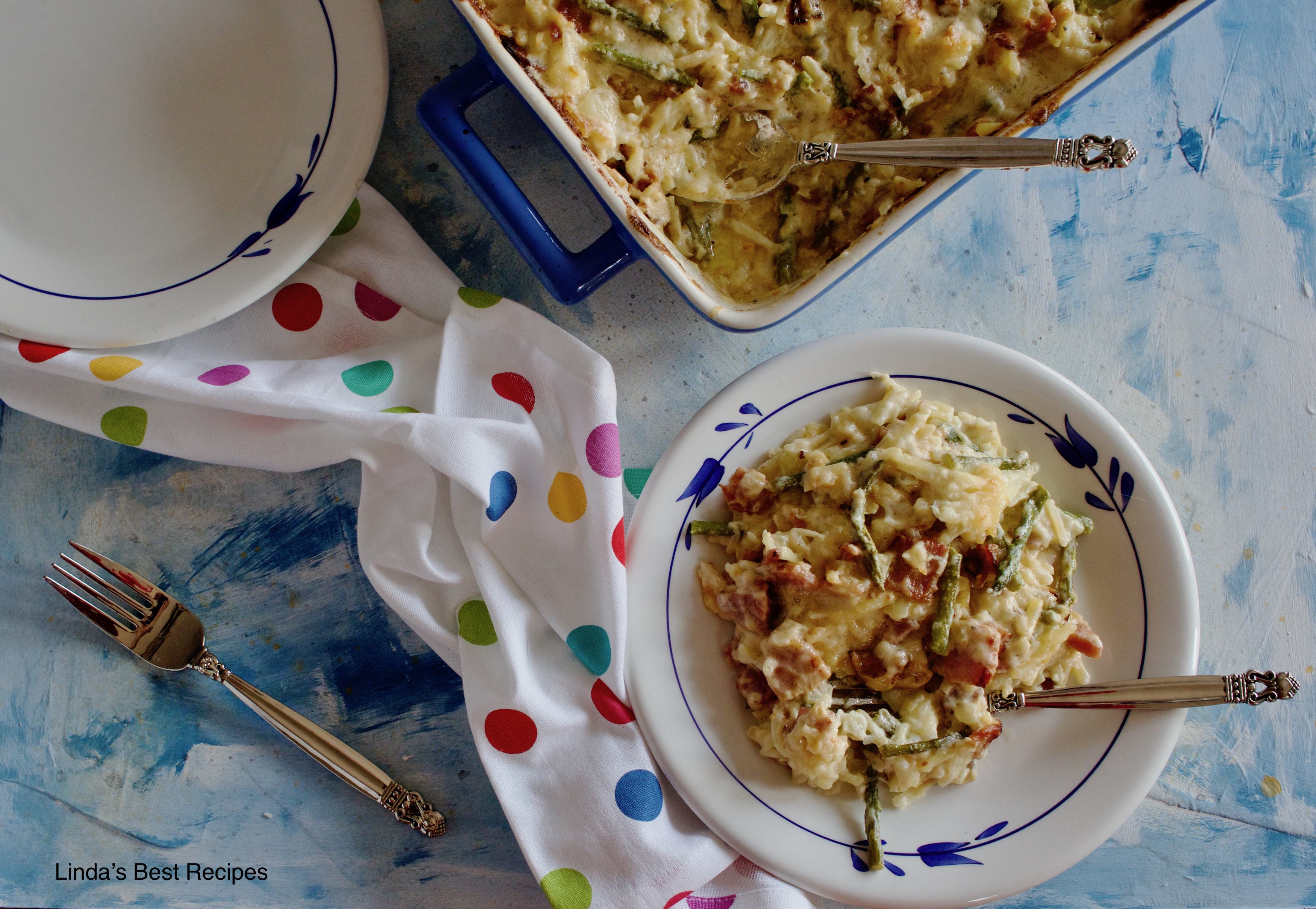 Melt a few tablespoons of butter in a large skillet. Add the ham that has been cut into cubes or slices, and sauté it. Stir the ham frequently. Let all of the liquid cook away and let the ham get as brown as you'd like.
I think that adds flavor and really improves the ham's texture, which can be kind of flabby, let's face it. Give it a try!
And then use that improved ham in this recipe.
Tips for the best Ham and Scalloped Potatoes:
You may need to add more liquid to you leftover scalloped potatoes, depending on how dry they are. The potatoes can just soak up liquid, so this amount will probably vary every time.
There aren't a lot of ways to mess up this recipe. Just make sure that you are using the leftovers within four days; that's how long they last in the fridge.
You can make this recipe with fresh ingredients. Just make your scalloped potatoes recipes and stir in ham and veggies. Bake according to the original scalloped potato recipe.
Why this recipe works:
The combination of creamy and mild scalloped potatoes with salty and tender ham is sublime. These ingredients were really made for each other.
Steps
| | |
| --- | --- |
| | Preheat the oven to 400°F. |
| | Combine all of the ingredients except the cheese in a baking dish. If you think the mixture is too dry, add more cream. Sprinkle with the Parmesan cheese. |
| | Bake for 25 to 35 minutes or until the casserole is bubbling again and thoroughly heated to 165°F (test it with a thermometer), then dig in. |