Christmas Breakfast Menu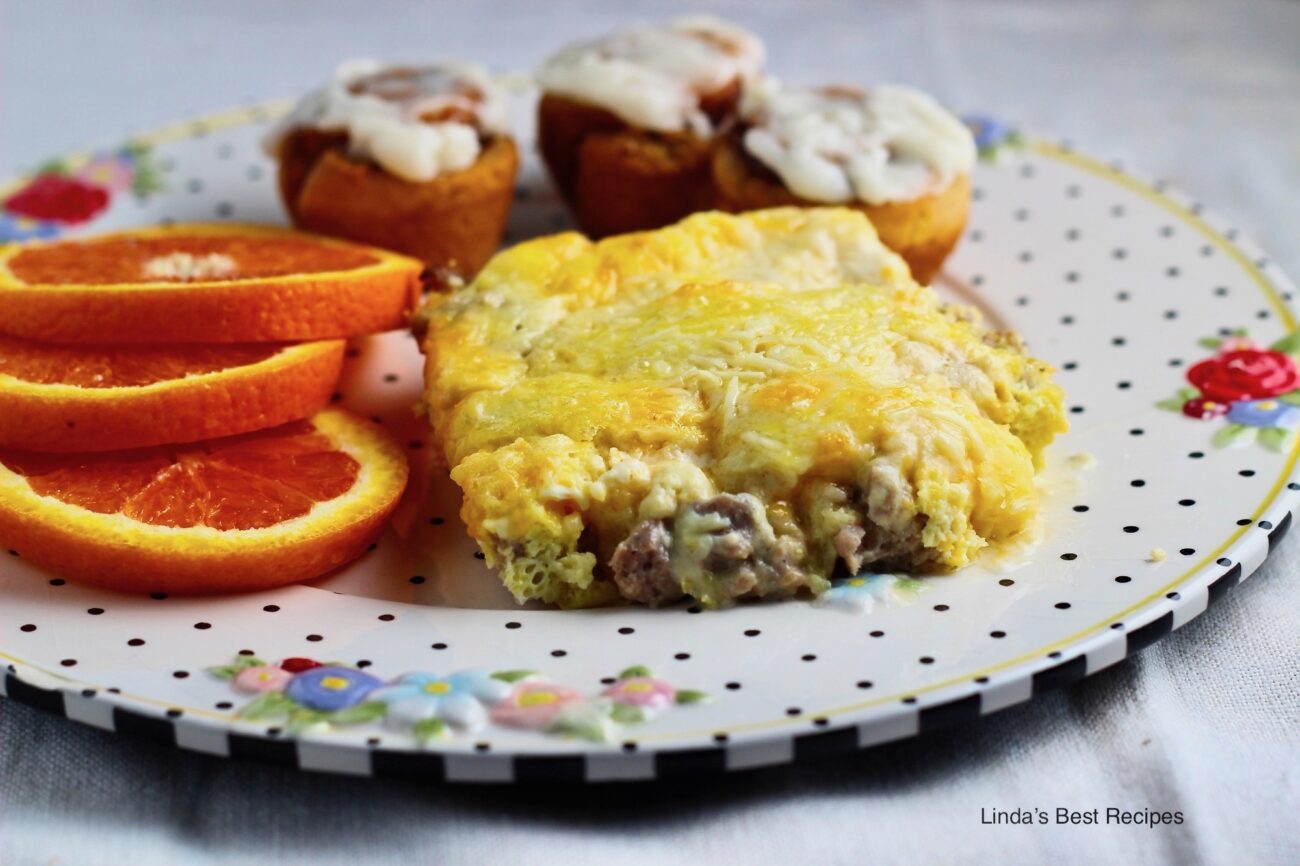 Christmas morning is one of the most special times of the year. Accordingly, you should have something special to eat! This simple and delicious Christmas Breakfast menu is perfect. It features Swiss Eggs and Mini Cinnamon Rolls, along with orange slices, coffee or tea, and milk. You can, of course, add some champagne or combine champagne and orange juice to make mimosas.
Because these mornings are hectic, especially if you have small children, you can prepare some of this menu ahead of time. The rolls are easy to make a day or two before. For best results, frost them on Christmas morning (get your kids to help!). You can cook the sausage ahead of time, and even partially assemble the casserole by putting the cooled cooked sausage and onions in it. Be sure to refrigerate the cooked sausage mixture if you do make it ahead! Beat the eggs, assemble the casserole, and bake it just before you're ready to eat.
Make sure that you set a pretty table, using your best china and linens, and delicate glass goblets. You may want to have an adult's table and a children's table, or you can just mix everyone together for coziness. Decorate the table with greens and candy canes.
Christmas Breakfast Menu
This delicious recipe is made with ground bulk pork sausage and onions. Just make sure that the sausage is completely cooked before you add the cheese and eggs.
These wonderful little rolls are so easy to make because they start with frozen puff pastry. A rich and smooth cream cheese frosting is the perfect finishing touch.
This classic drink is the perfect choice for this menu. Choose the best champagne you can afford, and use pulp free orange juice for best results.
I know this recipe isn't in the picture, but if you have the time and energy, please make this incredible yeast coffee cake.
Breakfast on Christmas morning deserves a dessert: Christmas cookies! What else is there? This huge selection offers something for everyone.