About This Recipe
Peanut butter pies are a dime a dozen.
But this one is something special. Not only is the filling fluffy and creamy, but a creamy and fudgy chocolate mixture lines the flaky pie crust, and is marbled into the top of the pie.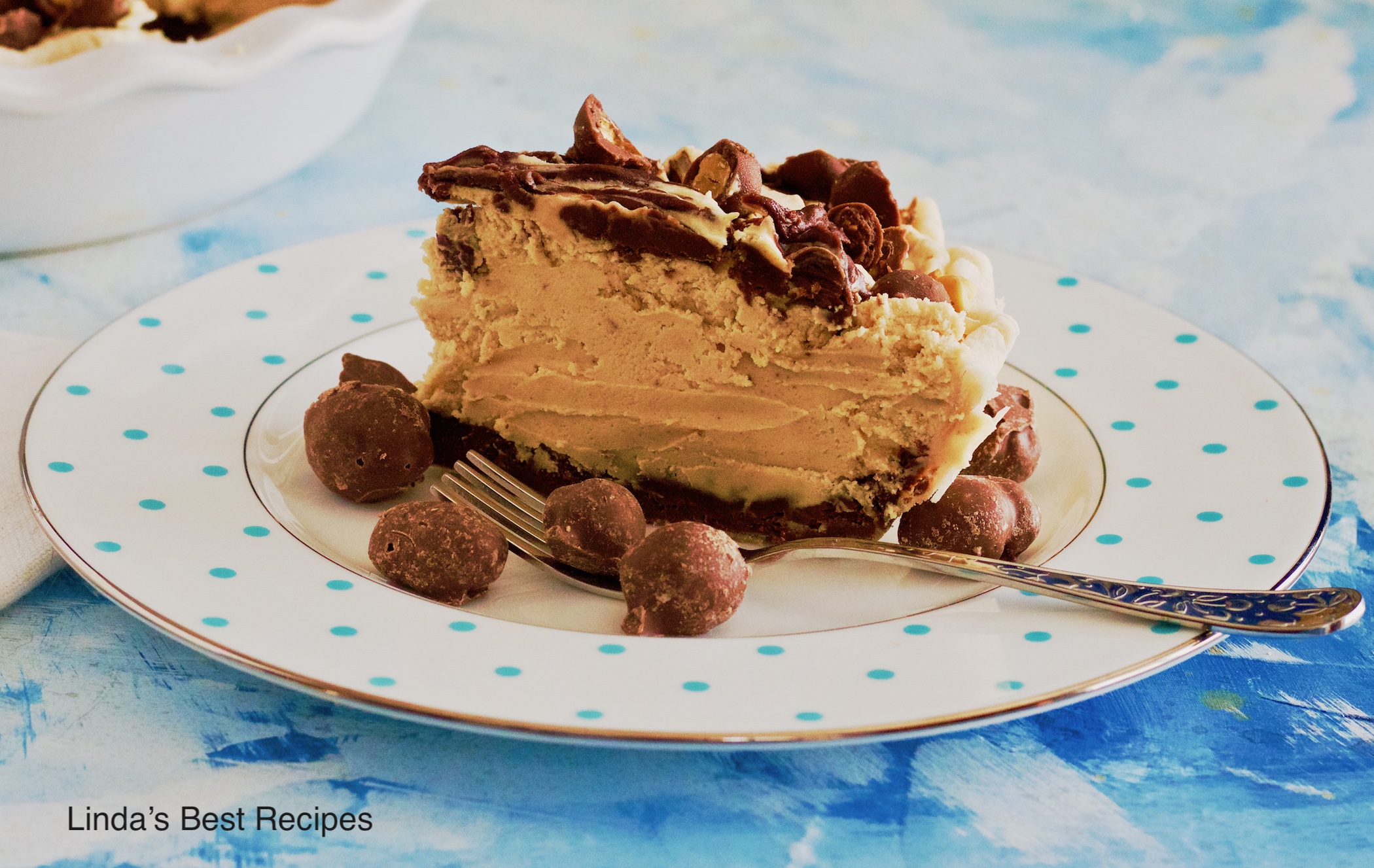 Yum.
This pie is the perfect way to practice your skills with my Hot Water Pie Crust recipe. This crust is so simple to make and yields such a satisfying result. The only thing I would say about it is to buy pie weights. The crust needs to be pre-baked, and it will shrink unless you top it with some foil and pie weights.
Now make the pie and dig in!
Why this recipe works: 
Cream cheese is always a great base for a pie filling. It's got a fairly neutral flavor, it blends well with other ingredients, and it creates a great texture.
Melting peanut butter and chocolate together keeps the chocolate soft because the fat in the peanut butter interferes with the sugar structure in the chocolate.
Peanut butter adds flavor and structure to the filling.
Keep this pie in the fridge; the texture will stay consistent.
Steps
| | |
| --- | --- |
| | Prepare the pie crust, bake, and set aside until completely cooled. |
| | Combine the chocolate chips and 2/3 cup peanut butter in a medium microwave-safe bowl. Microwave on high power at 1 minute intervals, stirring after each interval, until melted and smooth. Set aside. |
| | In a large bowl, beat the heavy cream, 1/3 cup powdered sugar, and vanilla until stiff peaks form. Fold one cup of this mixture into the melted chocolate mixture. Put all but 1/2 cup of the chocolate mixture in the bottom of the baked pie crust. Reserve rest of cream. |
| | Now beat the cream cheese, 3/4 cup peanut butter, 3 tablespoons butter, and 2 cups powdered sugar until soft and fluffy. Fold in the rest of the whipped cream. |
| | Pile the peanut butter mixture on top of the chocolate mixture in the pie crust. |
| | Drop the remaining chocolate mixture by spoonfuls on the pie, and swirl the chocolate and peanut butter mixtures together. Garnish with the chocolate covered peanuts, cover, and refrigerate for 2-3 hours. |